New Profession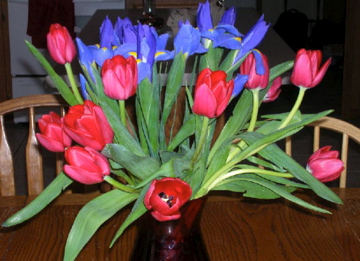 Throughout the year, I am contacted by a variety of people around the world who are interested in becoming Certified Funeral Celebrants. Becoming a Celebrant is so much more than a simple job, it's a new profession filled with meaning and touching lives. I believe so passionately in helping families as listening is the most powerful skill I use in meeting with a family.

My family meetings last approximately two to three hours, per family. I sit down with as many family members are available and listen to life stories about a loved one. Most often, I like to meet in a family's home, but I have also met with family at restaurants, coffee shops, or a funeral home. Meeting in person is a useful tool in creating a realistic portrait of someone's life history. We also discuss music and song options, possible ceremonies, and religious, spiritual, or non-religious readings to be used in the service. Celebrant services reflect life stories and readings based upon a loved one's beliefs.

Following the family meeting, where we share tears, laughter, and many life stories, I start the process of writing. Sometimes a family suggests a theme to build the service upon while other times the theme comes to life on its own. The process of writing takes approximately six hours to create a full hour long tribute. While I include emotional stories, I also highlight humorous stories from someone's own life. While grief is a way to heal a broken heart, humor also plays an important role in remembering the way someone lived their life, lifting spirits.

Being a Celebrant includes a family meeting, writing an original tribute, and conducting a full service. I also conduct graveside services. From beginning to end, each service requires approximately 15 hours, sometimes more if you are traveling at a distance. Sharing in someone's grief, hearing their pain, and listening to their memories is an important job in helping families begin the healing process after loss. Becoming a Celebrant changed my life forever. I will never forget the names of those I've served.

If you are interested in training to become a Celebrant, I welcome you to contact http://www.insightbooks.com. to review the training schedule, read articles, or investigate further. The way I look at this opportunity is that for every new Celebrant who is certified and welcomed into the community, there is another family's needs being heard. As I am an advocate for the family, I am grateful to help anyone in need. My goal is to help support the creation of Celebrants in every city and town, so no family is forced to walk through the paces of generic service again. Life stories should not be buried and forgotten. Instead, stories should be written down, delivered in a public setting, and shared with the next generation. There is value in sharing memories and remembering the life lived. Most importantly, services belong to the family without censorship of music or message.

For stay-at-home moms who are returning to the workforce, this is a perfect opportunity to contribute to the well-being of people who are in need, while working around your child's school schedule. For counselors, nurses, and clergy who see the need for families to be involved in funeral service planning, this training should be a requirement. For writers and public speakers, this is the perfect writing opportunity to use your skills and fill a niche by helping families. For those of you who plan to help your own families, becoming a Celebrant allows you to understand the grief and funeral planning process. For those of you who want to plan your own service, consider training. Grief education is available to everyone who wants to further their own view of the world concerning life and death.

A Celebrant is the new profession of the future. While I do not financially benefit from you taking training, families do benefit from being heard. My goal is to help families who I may never meet but who are helped by your services in their time of need. A family's hands-on involvement in planning, selecting stories to be used in the service, pictures, music, readings, along with optional scripture and prayers is simply healing. I firmly believe every family is entitled to be involved in every detail of the planning process by honoring a loved one's life story. No one knows a loved one better than family and friends. The choice is yours. Imagine the legacy you could leave behind by becoming a Celebrant and helping grieving families.

Thank you for visiting, I hope I've answered your questions. If you have further questions, please feel free to contact Pam Vetter at celebrantpam (at) gmail.com and cc pamelavetter1 (at) gmail.com or call (818) 472-2388.