Review of Pam as a speaker:









"I know Pam as 'Celebrant Pam' and have invited her to speak to my Death Midwifery students about her role as a celebrant...she is a wonderful speaker - bright, engaging, funny and extremely knowledgable. I highly recommend Pam as a speaker and will definitely be hiring her in the future."

Rev. Olivia Rose Bareham
Sacred Crossings
http://sacredcrossings.com


---

"Dear Pam,
In my lifetime of dealing with every type of personality (managing two departments at Northrop and having administrative responsibility for 2,200 suppliers - and it seems like having to deal with them all on a nearly everyday basis), I have never had the pleasure of a relationship with anyone as honest, compassionate and intelligent as Shirley and I experienced with you.   We as well as everyone in attendance of Monica's service that we spoke with afterward had only the highest and most glowing praise for the excellent service  you conducted.  I am generally not very liberal in my praise for anyone or anything.  But for you, with the excellence of your ministry you clearly demonstrated to my family and those at Monica's  service I extend my highest, most absolute unqualified appreciation and gratitude for what you did for Monica and our family.  Gd (us Jews are not permitted to spell full reference) has truly blessed you.  We will never forget how you helped my family through the loss of our sweet angel Monica.
Our love to you, Allen & Shirley"


---

Thanks so much Pam for everything you did to make Tony's service special.
We've gotten so many complements from friends that the service was the most beautiful they have been to.
You made the process so easy and smooth. ~ jm


---

"This was the most amazing funeral I've ever been to. I never realized the impact
she made on lives until her stories were told at the funeral service.
We laughed, we cried, and we remembered her. She would have loved it!" ~ sm


---

"The dove release was AWESOME.......
The family is so pleased to have sent their loved one off, after such a tragedy,
in a beautiful way, the setting, on a hill overlooking such beauty,
watching those doves fly out and then around and around until they couldn't
be seen..........was awesome.
People leave that kind of service feeling at peace and good because
they've said their goodbyes in the best way.
To be able to smile following a memorial service says a lot
for how it was done and how good people feel about the service.
Thank you." ~ gm


---

"Our family session with you was therapeutic. You listened to every story for over
3 hours, helped us pick out pictures for the DVD, and we all left smiling.
How can I begin to thank you?
It felt good to have someone listen to our stories." ~ bt


---

"God gave you a gift to do funerals.
That was the best service I've ever heard." ~ rt


---

"Pam, what you did for my family...you included everyone.
I couldn't have put it together any better myself." ~ gl


---

"Flawless, just flawless! You more than honored his life!
You brought his message home for everyone to hear.
Thank you for everything." ~ ls


---

"That was amazing, just amazing.
The best funeral I've ever been to in my whole life!" ~ ht


---

"I am so inspired and moved by your talent and caring for us.
Nothing could have been more on target to our needs through
this difficult time. You are a gem, a rare one." ~ ds


---

"You are a comfort to my family." ~ rd


---

"Pam, you did a wonderful job with my mother's story. It was healing talking about our mother.
We were sad and then you came in and we were happy sharing her life stories with you.
You are helping people and it is a good thing you do." ~ cm


---

"It's nice to see you're human and shed tears with my family over the loss of our daughter." ~ mt


---

"Thank you for all that you've done for my family. The eulogy was funny and touching.
The memory books are amazing. The ribbons were beautiful.
The music was perfect. Thank you for everything." ~ cs


---

"You really have a gift to capture someone's spirit." ~ jl


---

"Thank you for your service. I think you captured the true spirit of my Mom." ~ sr


---

"I loved the way you weaved historical events into her life story,
detailing the climate of the times, because I lived through those events, too.
I just loved the eulogy!" ~ ol


---

"I finally understand what you do, now that I've seen it come together.
For people who don't have a church, you have a different kind of ministry
in their time of need. It is an amazing service to families." ~ kl


---

"As we handed her signature card to each mourner, they shared our loss.
It helped to remember how she made a difference in the world." ~ rh


---

"By telling her stories, it was clear she was teaching us lessons until the end." ~ bc


---

"Thank you again for the wonderful job that you did at my sister's Celebration of Life ceremony.
I heard only glowing comments from people!" ~ pa


---

"Listening to the testimonials about her life in the funeral service,
I realize that maybe she had a higher purpose in life, which was out of our control.
I believe she is in heaven with God. I am at peace now. Thank you for helping me." ~ tr


---

"That was the nicest hour we spent talking about mother.
It was a wonderful eulogy. You are an excellent Celebrant!" ~ mm


---

"My family and I can't thank you enough for the wonderful service.
All night I kept hearing how fitting it was and how you captured a bit of my Mom's essence.
Please take care and continue the wonderful work that you do.
The world needs more people like you." ~ pj


---

"You came through with a memorial service that honored his life. Thank you." ~ mc


---

"One word: Excellent!" ~ pm


---

"It was such a nice service because it detailed our childhood." ~ rk


---

"Thank you so much for the beautiful tribute. She would have been so pleased." ~ hj


---

"That was such an amazing tribute, I want you to do my life story!" ~ sr


---

"You really captured my daughter's spirit. It was a beautiful service. Thank you." ~ va


---

"The flag folding ceremony was amazing. It would be an honor to work with you again."~ Sgt. mk


---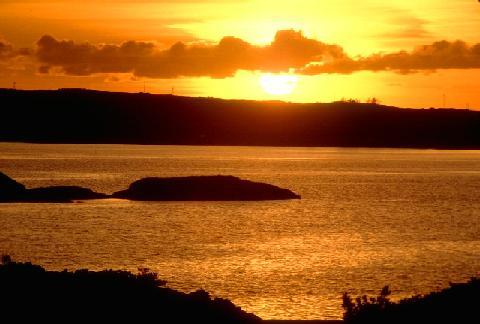 If the body is mostly water and it needs to be replenished...

Then, the soul is made up of memories and
those memories need to be replenished and shared...

Go back to top